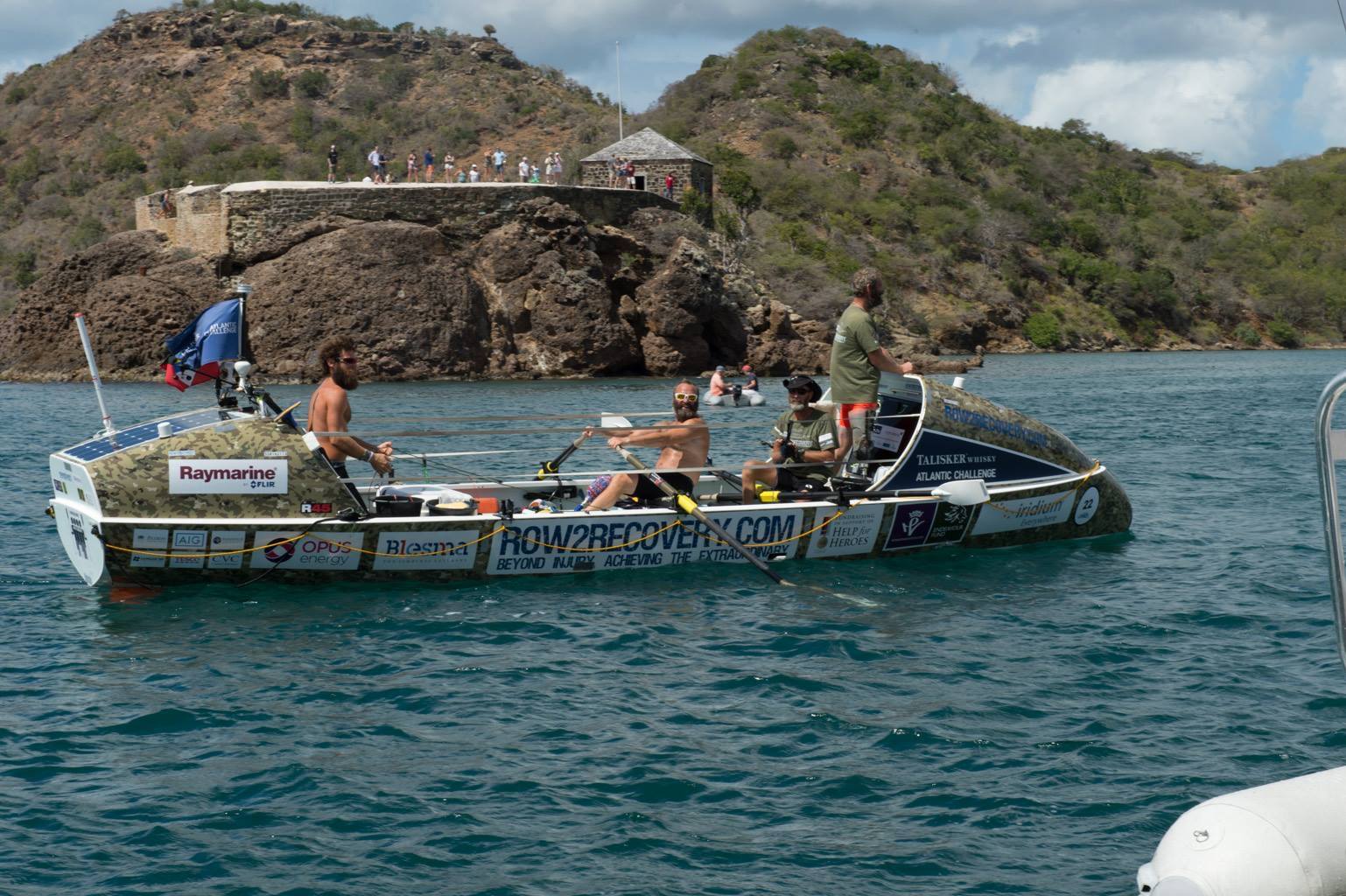 On 20 December 2015, Row2Recovery's third Atlantic rowing crew departed the Port of San Sebastian on La Gomera, one of Spain's Canary Islands.
The team was skippered by Lance Corporal Cayle Royce, MBE, Light Dragoons. Having already rowed the Atlantic with Team Endeavour in 2014, Cayle Royce agreed to be Skipper of this third Row2Recovery Atlantic crossing, this time with an all-amputee crew consisting of:
Colour Sergeant Lee ("Frank") Spencer, Royal Marines. Lee Spencer lost his right leg below the knee when he was hit by a piece of flying debris whilst helping at the scene of an earlier traffic accident in September 2014.
Flight Sergeant Nigel Rogoff, Royal Air Force. Nigel Rogoff lost his left leg above the knee whilst taking part in a Royal Air Force parachuting display in December 1998.
The fourth member of the crew was a Guardsman who prefers not to be named.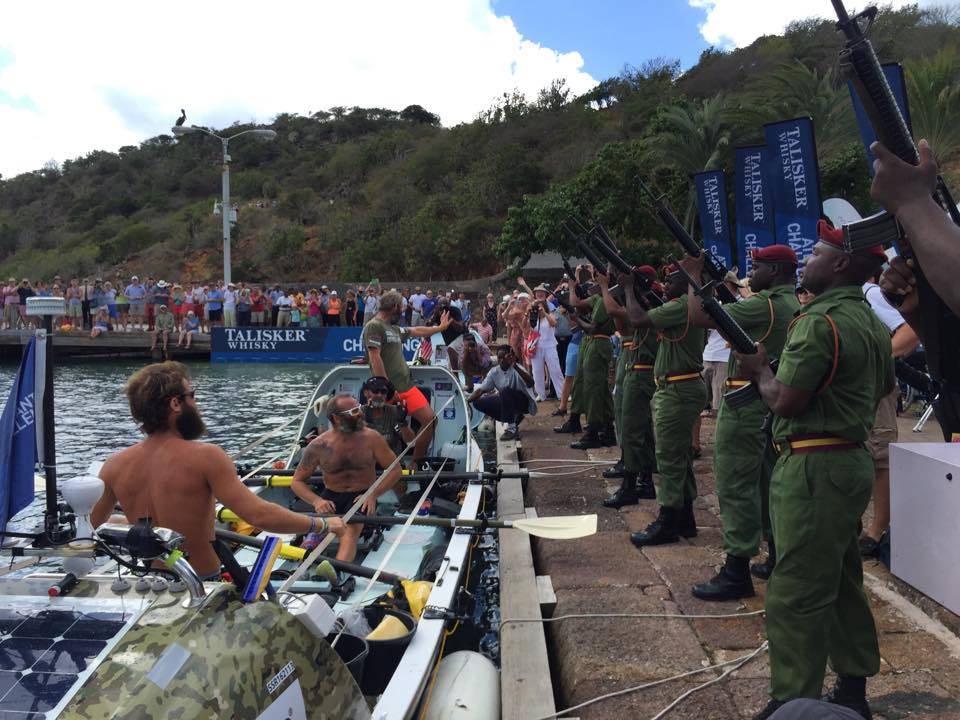 Taking part in the Talisker Whisky Atlantic Challenge, a 3,000 mile journey from San Sebastian in La Gomera, Canary Islands, Spain (28oN 18oW) to Nelson's Dockyard, English Harbour, Antigua & Barbuda (17oN 61oW), their aim was to raise awareness of life beyond injury for service men and women.
A gruelling race ensued rowing 3,000 miles through blisters, storms and serious injury – including having a prosthetic limb shatter during the crossing. They typically rowed two hours on, two hours off, 24 hours a day, burning around 8,000 calories daily, and losing roughly 20 percent of their body weight. Alongside physical exertion, the rowers battled sleep deprivation, painful salt sores, and blisters, and were locked in their cabin for days at a time due to a huge storm.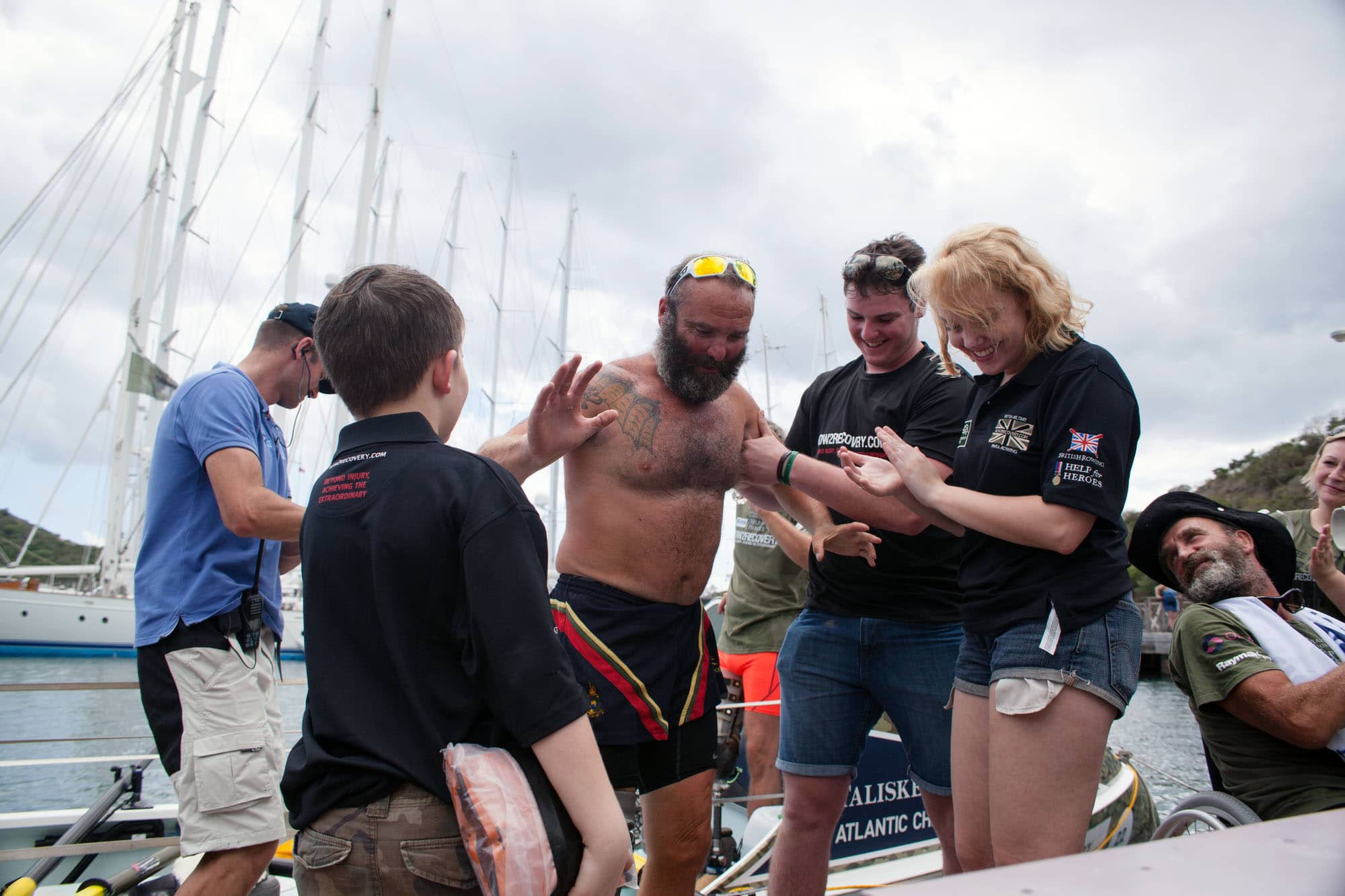 After 46 days; 6 hours; 49 minutes Team Endeavour arrived in English Harbour, Antigua on 4 February 2016.
They became the first all-amputee team to row across an ocean and set a new world record, finishing in 8th position overall ahead of many able bodied teams.
When they docked into Nelsons Dockyard English Harbour, Antigua, they were welcomed by loved ones, emotional crowds, steel bands, and a Military Parade conducted by serving Personnel from the Antigua and Barbuda Defence Force. Military Personnel fired a feu de joie in honor of the injured military rowers.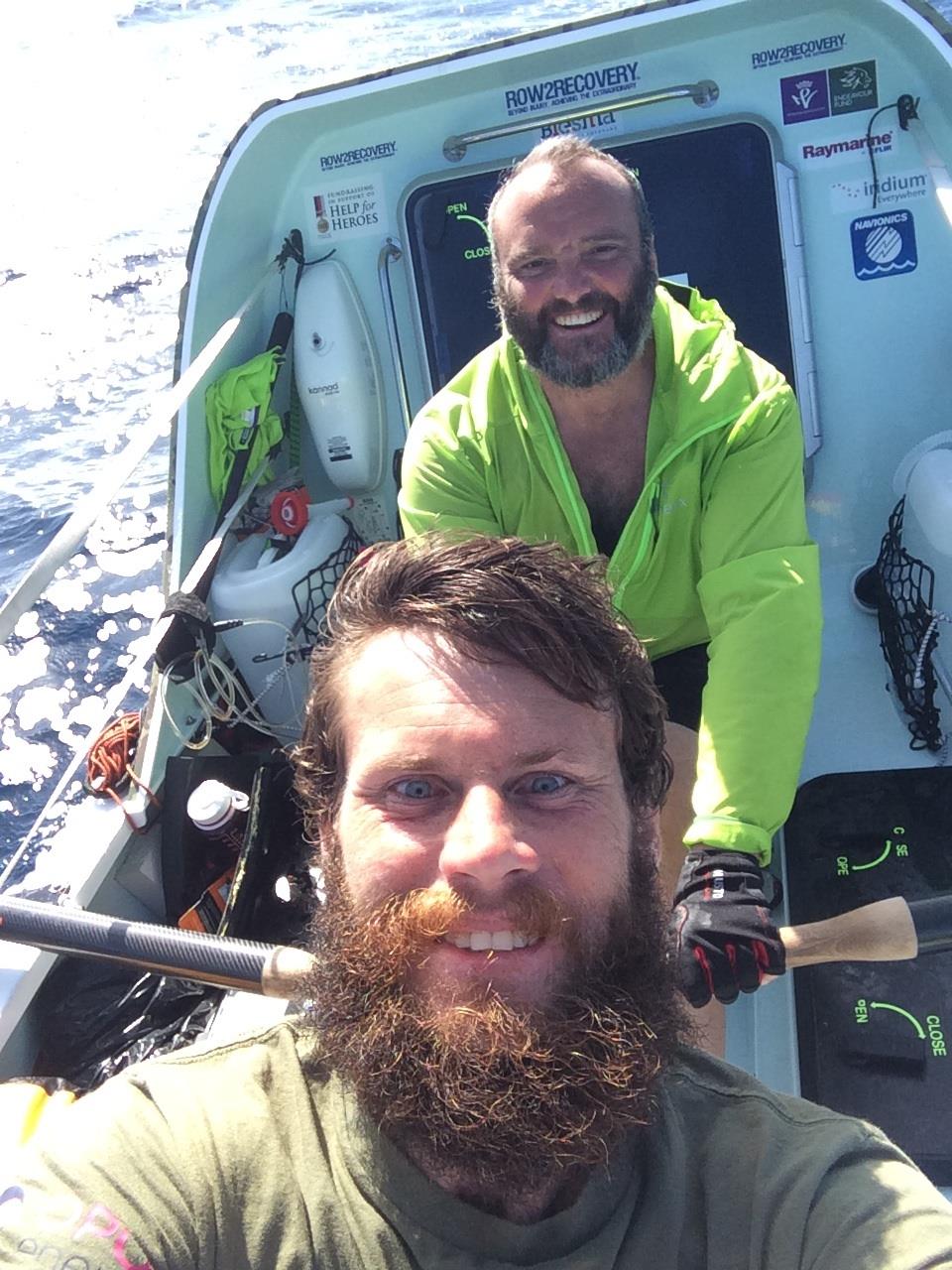 Team skipper Cayle Royce – who took part in the challenge two years ago, having spent 48 days in a coma and losing both legs when he was injured by a bomb in Afghanistan – said: "We are so proud to be the first all-amputee team to row an ocean and extremely humbled by the support we have received.
"We are very proud to be able to support injured servicemen and women everywhere through the Endeavour Fund, Help for Heroes and Blesma.
"Although totally exhausted, we are ready to celebrate the fact we have just conquered 3,000 miles in the world's toughest ocean rowing race. There is life beyond injury – that's our message, we hope it's out there."