Born in Dagenham, made in The Royal Marines. Lee lives in Devon and was a serving Royal Marine for 24 years. After coming through three operational tours of Afghanistan unscathed, Lee lost his right leg after being hit by an engine block as he was helping a motorist who had crashed into the central reservation of the M3 in Surrey in 2014.Although his right leg was severed in the impact, the serviceman's training kicked in and he was able to instruct bystanders on how to tie a tourniquet and help paramedics to save his life.
In 2015 Lee set-off to row 3,000 miles across the Atlantic Ocean in just a rowing boat. The Row2Recovery team of four injured veterans had just 3 legs between them. In February 2016, some 46 days, 6 hours and 49 minutes later they rowed into Antigua and the record books as the worlds first physically disabled crew of four to row any ocean.
Following this, Lee became the world's first physically disabled person to row from mainland Europe to mainland South America solo and unsupported. Lee Spencer, The Rowing Marine, broke the able bodied record by an astonishing 36 days and also broke the record for the longest solo and unsupported ocean row by a physically disabled person, a total of 3 Guinness World records.
Lee's next challenge is The Triathlon of Great Britain, the Rowing Marine, will embark on his toughest challenge yet. He will swim the English Channel, cycle from Lands End to John O' Groats and climb the three highest peaks in England, Scotland and Wales (including a full Marathon) – combining the three classic challenges in Britain into one enormous challenge.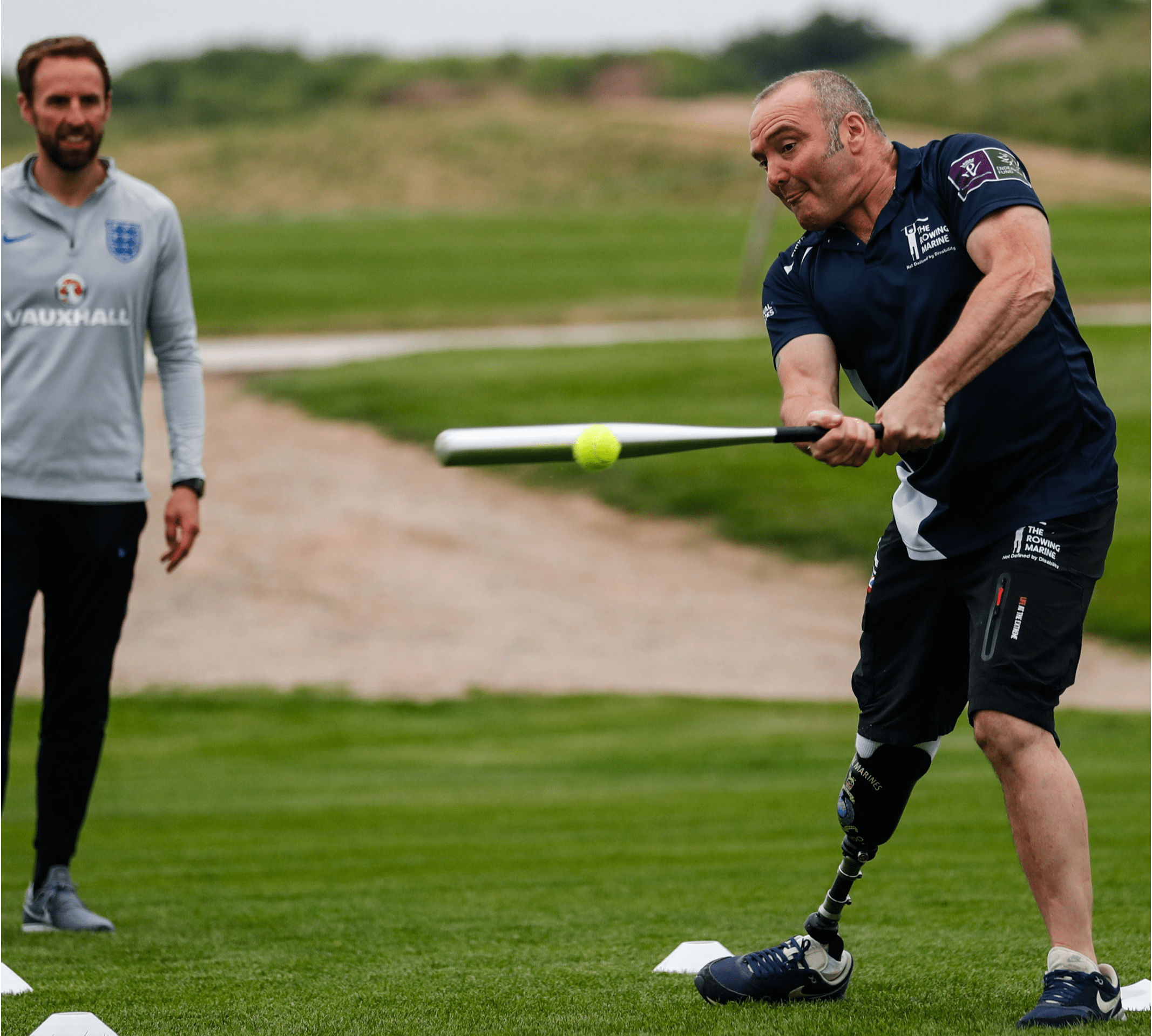 I don't believe anyone should be defined by something they can't do or their limitations. It's about rediscovering who you are, not redefining who you are and being labelled. I feel passionately about raising awareness of this and challenging these preconceptions. Disabilities vary and they aren't just physical either, I hope I am able to inspire all those who seek to rediscover themselves and raise awareness and funds for one very worthy charity who have supported and inspired me.
Lee Spencer