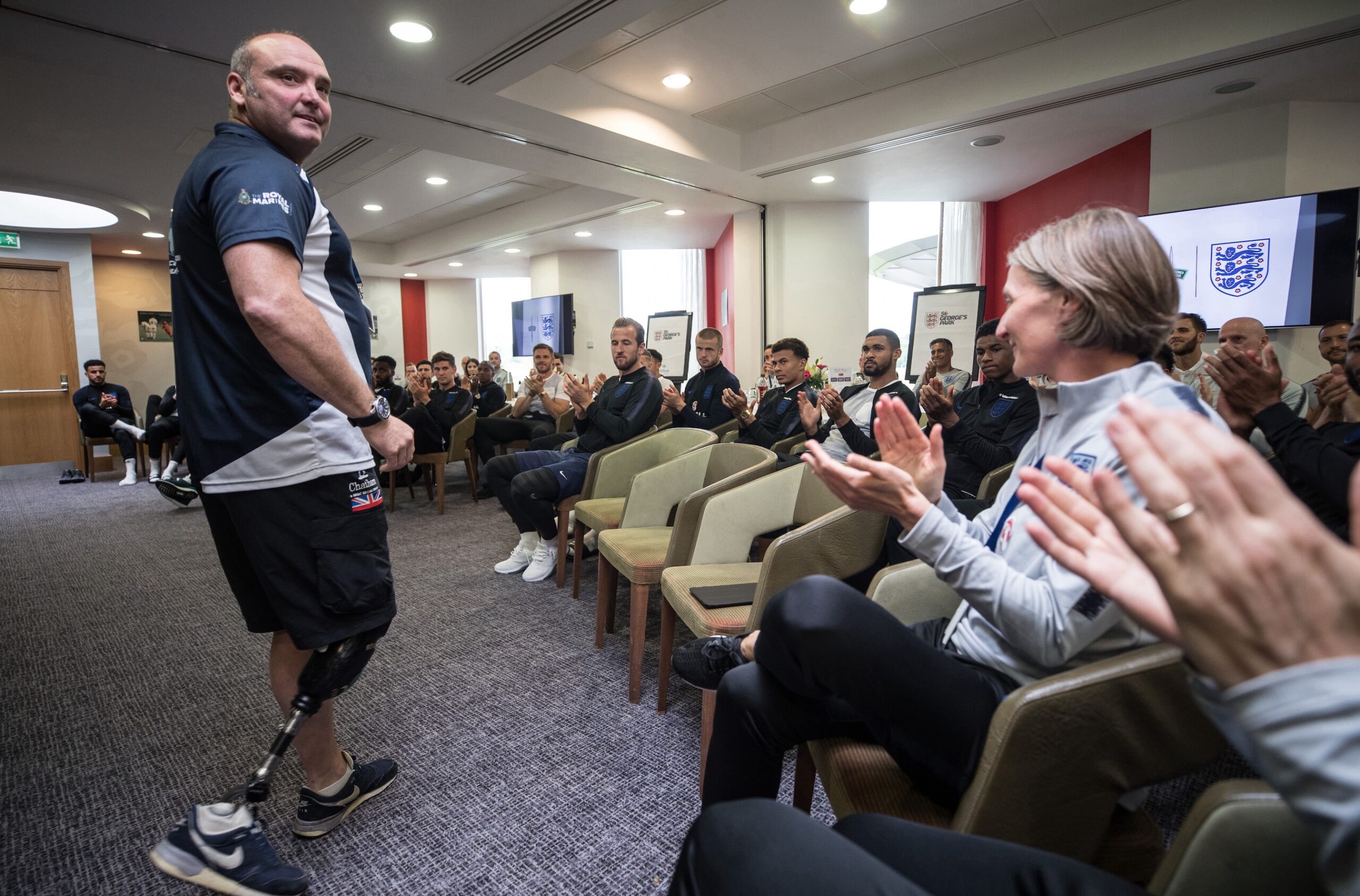 Lee Spencer BEM has inspired and motivated a wide variety of audiences, from charity gala dinners to business conferences and elite sports teams. Lee was asked to tell his incredible story to the senior England mens football team in their pre-World Cup training camp. Here's what they had to say:
"There were some brilliant and inspirational stories shared ." Gareth Southgate. England Football manager
"That was a real eye-opener, He's been through adversity and he's not going to let that stop him". Danny Rose. England Football international
Book Lee Spencer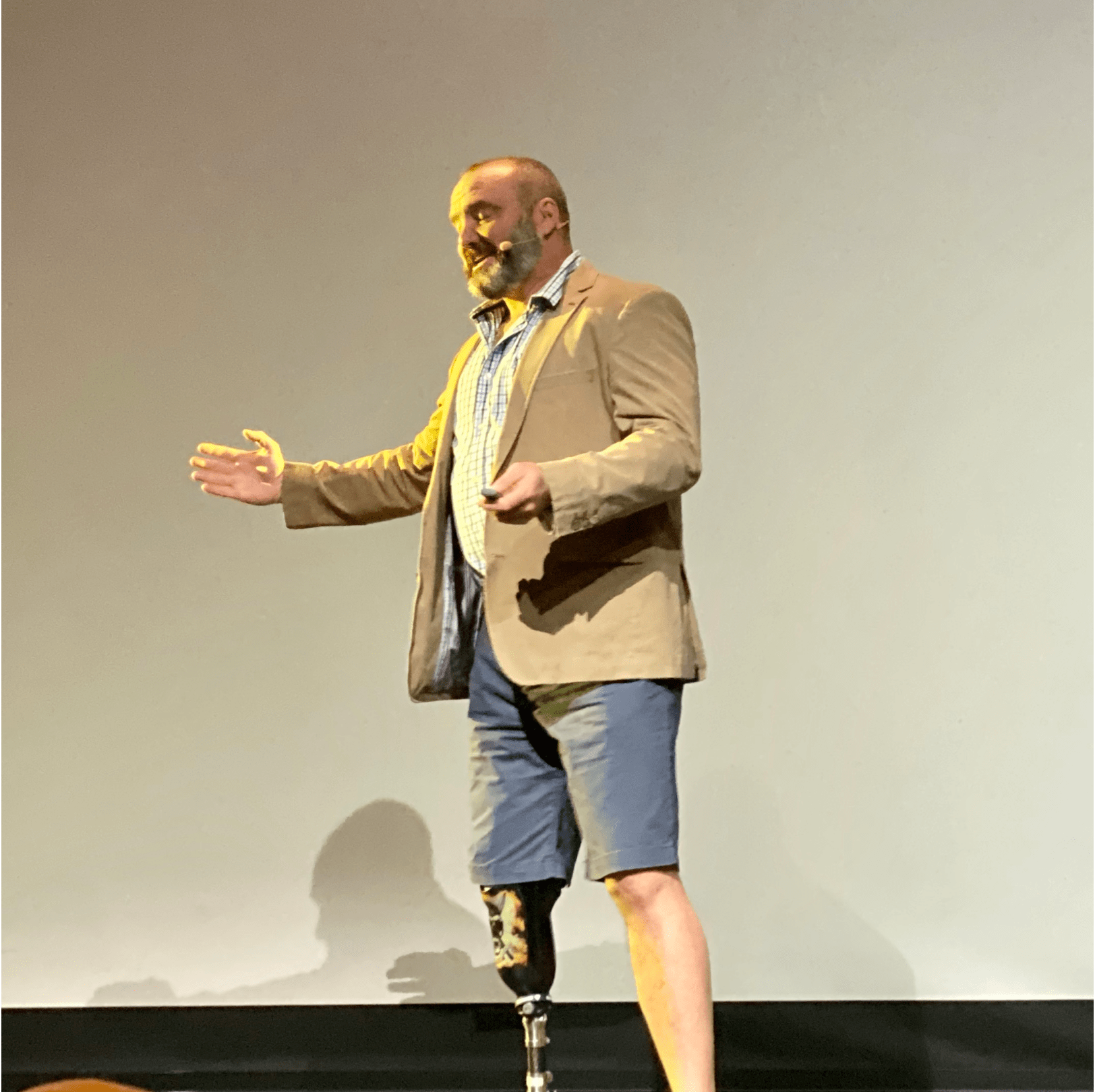 Lee's amazing story of overcoming adversity and succeeding against all the odds is incredibly powerful and told with an honest humility that resonates with an audience. Lee not only captivates his audience, he inspires and motivates them as he takes them on an incredible journey. A naturally engaging speaker, Lee uses his personal story to draw out lessons that are relevant to any team and gives practical insights to individuals, many shed a tear, most laugh but all are inspired.
Book Lee Spencer
Praise for Lee's Speaking
Book Lee Spencer
If you would like Lee to come and talk next at your conference, event or presentation complete the form below.